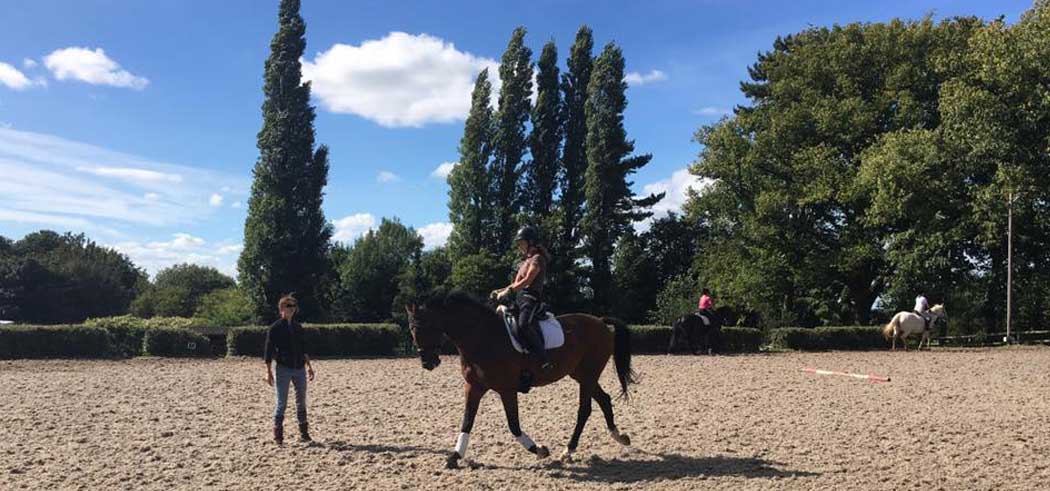 Willington Hall Riding Centre
Established in 1993 in one of the most beautiful areas of Cheshire on the edge of Delamere Forest Willington Hall Riding Centre, home base for Sandra Hassett's "Knight" horses, is a 5 Star Approved Licensed Riding School with a difference.
Yes… we provide Riding Lessons for adults and older children ( on or above the age of 12) of all abilities and ages on beautiful, well schooled, sound, forward going horses.
And yes…. for more experienced riders we also provide escorted Hacks into nearby Delamere Forest.
However…in addition to the normal activities expected of any Approved Riding School, the Centre doubles as a highly successful Professional Competition Yard and this emphasis upon training for competition is reflected in the professionalism of the tuition and the quality of the School horses, many of which are themselves competitors and whose welfare and well being is central to the operation of the Yard.
This is probably the reason why people, old or young , novice or experienced who are serious about improving their ability to ride and extend their understanding of one of the most beautiful animals in all of God's creation come from all over the country and the world to learn here.
Perhaps you should too…..
Regards
Sandra and Kevin Hassett
"My daughter tried several riding schools in Cheshire before we were recommended to Willington Hall Riding School by a friend. I have to say the standard of tuition, horses and general friendliness of the staff is far better than any other riding school we have tried".